Alphy and Sony's engagement ceremony was more like a wedding for most!  It was so awesome to see all their close family and friends coming together for the ceremony, as well as putting together an amazing reception in celebration of their two lives coming together.  It was very clear just how much of an impact these two have made in their communities by the joyful response on this day.
We started at Alphy's place- we're only about 1 month away from the wedding!
The ceremony and reception were both held at the beautiful Syro-Malabar Cathedral in Bellwood, IL.
I loved the reflections!
The reception was not just a simple lunch, either.  After they made their way into the hall, they kicked it off with a little cake cutting/feeding.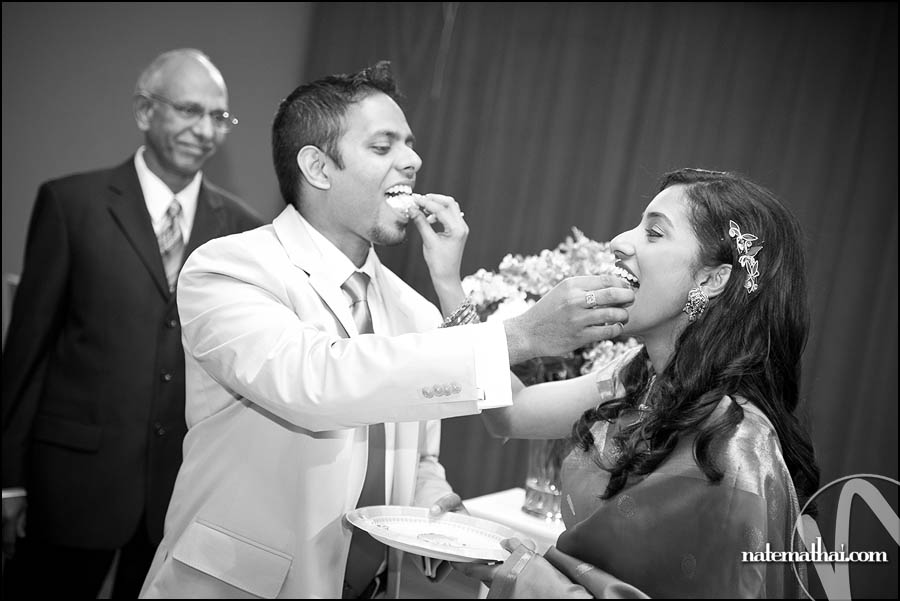 Throughout the reception, their friends and family performed various songs and dances, both by the young and old- it was quite a fun time!
During the final dance, much to the surprise of everyone, Sony and Alphy were pulled on stage!
The bigger surprise was when both of them started busting out their moves- totally BALLER!
After the reception, we shot their lifestyle portraits, so keep an eye out as those images will be coming soon.  Looking forward to the wedding in June!