Another one bites the dust.  :)
During my undergrad at the University of Illinois Urbana-Champaign, I had a core group of 11 friends that somehow connected a stayed friends…about 9 years and counting now.  Four of us married within the group and last year 2 others tied the knot with outsiders last year.
Kicking off 2011 was one of my roommates, Chirag, who added Karen to our wonderful 506 all the way from North Carolina.  Although they will be having a traditional Hindu ceremony in August out in NC, they opted to have a more relaxed, beach wedding this spring up here in Chicago.
Big ups to all the friends/family who helped put this together!  I reverted back to a wedding role I used to have back in the day (wedding singer ;)), but still brought my camera along to capture the fun times.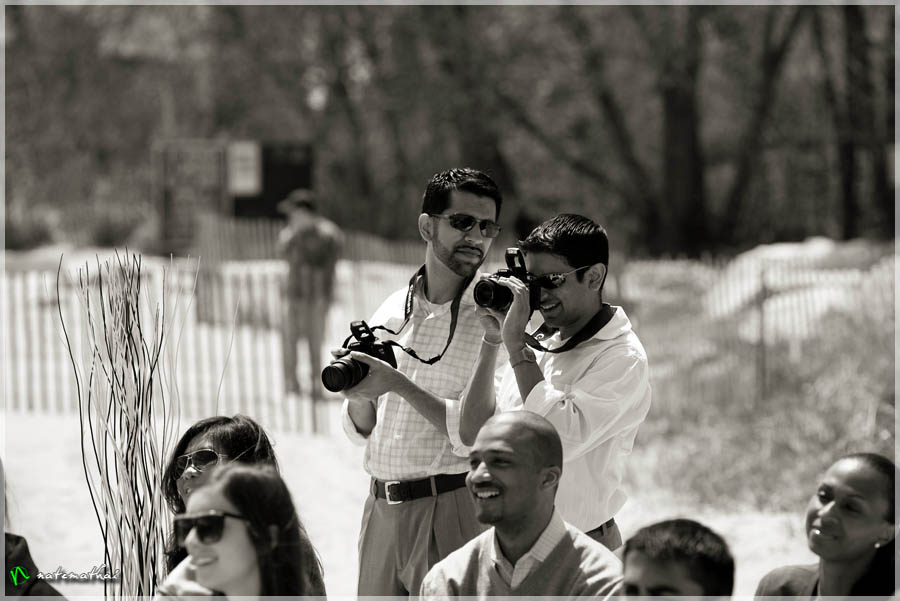 Sadly, Chirag and Karen just upped and moved out to Seattle, so Karen's time with us has been short lived as of now, but I'm sure you guys will be back soon enough (once that Seasonal Affective Disorder kicks in ;).  Looking forward to partying it up in the Carolinas soon enough!