I knew Lenie and his family growing up, but then awhile back they moved out to Atlanta. After graduation, he found a job as a Math teacher in the Chicago Public School which brought him back around, and we re-connected since I came back from U of I. Lenie and Namratha met while they were in college, and have been doing the distance thing for a bit as she is still out in Georgia, but she was able to come down for a recent weekend so we made sure we got a session in for them. We took a stroll around downtown Chicago in some great weather (though the weatherman told us we'd experience rain…silly weathermen). The wedding is going to be out in Atlanta on July 12th, so it's right around the corner!
Now I don't do many images with textures, but I knew I had to with this one right when I snapped the picture…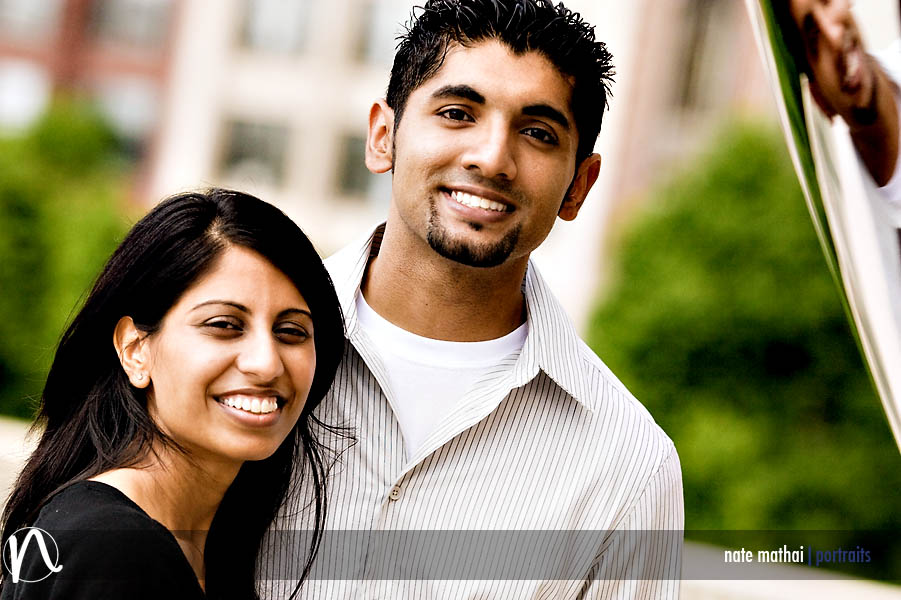 And I love this set…It's great when my clients are willing to stand in the middle of the road just before a truck comes at them…

Lenie and Namratha, I had a blast with you guys and wish you all the best on your wedding day and married life to come. See you guys back in Chicago in the fall!