I remember the younger days with Jiju. Being cousins and all, we had a lot of family parties and such, and I still hear him claiming he was Michael Jordan and the famous Indian actor Mamooty. Now he's all grown up, married a little over a year ago, just had his first child, and is finishing up seminary. It's crazy to see how much we grow over the years, yet still how much we retain our character.
I went over to take a few family pictures with Baby Abigail and the inlaws, and followed it up with little portait session of just Jiju and Soumy. They had their wedding in India (and I wasn't doing international destination weddings at the time :) ), bu really wanted to have some portraits of just the two of them…and of course I was game!
We started indoors for some family portraits:
Isn't she precious?

The rain let up, so we decided to take their portraits out by a lake nearby…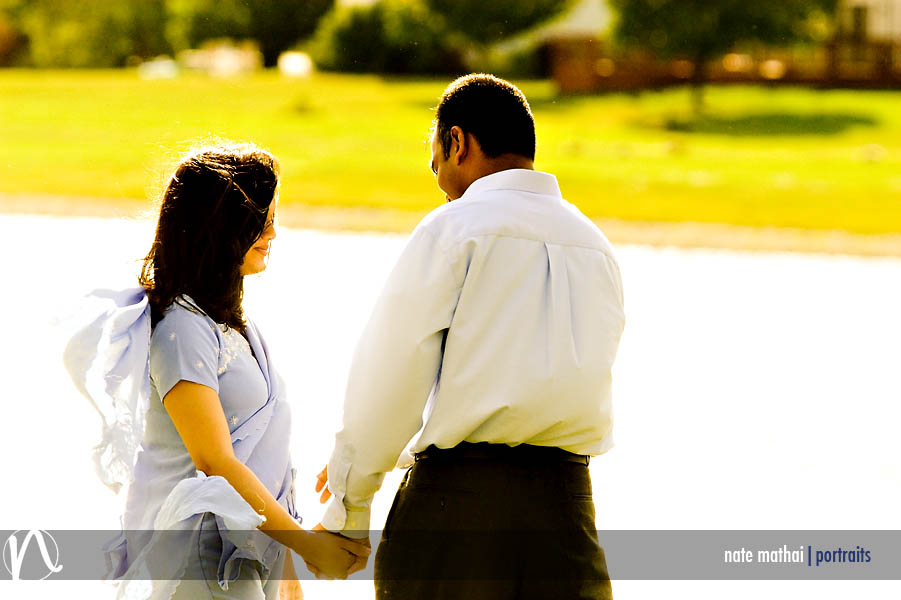 The winds picked up, though…which was entertaining, but a bit hard to control…

So we took the shoot back indoors…

Jiju, Soumy and Abigail…I had a great time shooting you guys. Definitely looking forward to seeing Abigail grow up this year!