It's always great to reflect on the previous year and see where you came from, what went well and where you need to grow. And it's also great to look to the time ahead and plan and prepare. 2015 was a great year, with ups and downs as always. One of the most exciting parts, for me, was a bit of a change in my business process with Project 15. In short, I decided to donate 15% of all bookings to different charities, and it was something that my clients seemed to be excited about as well!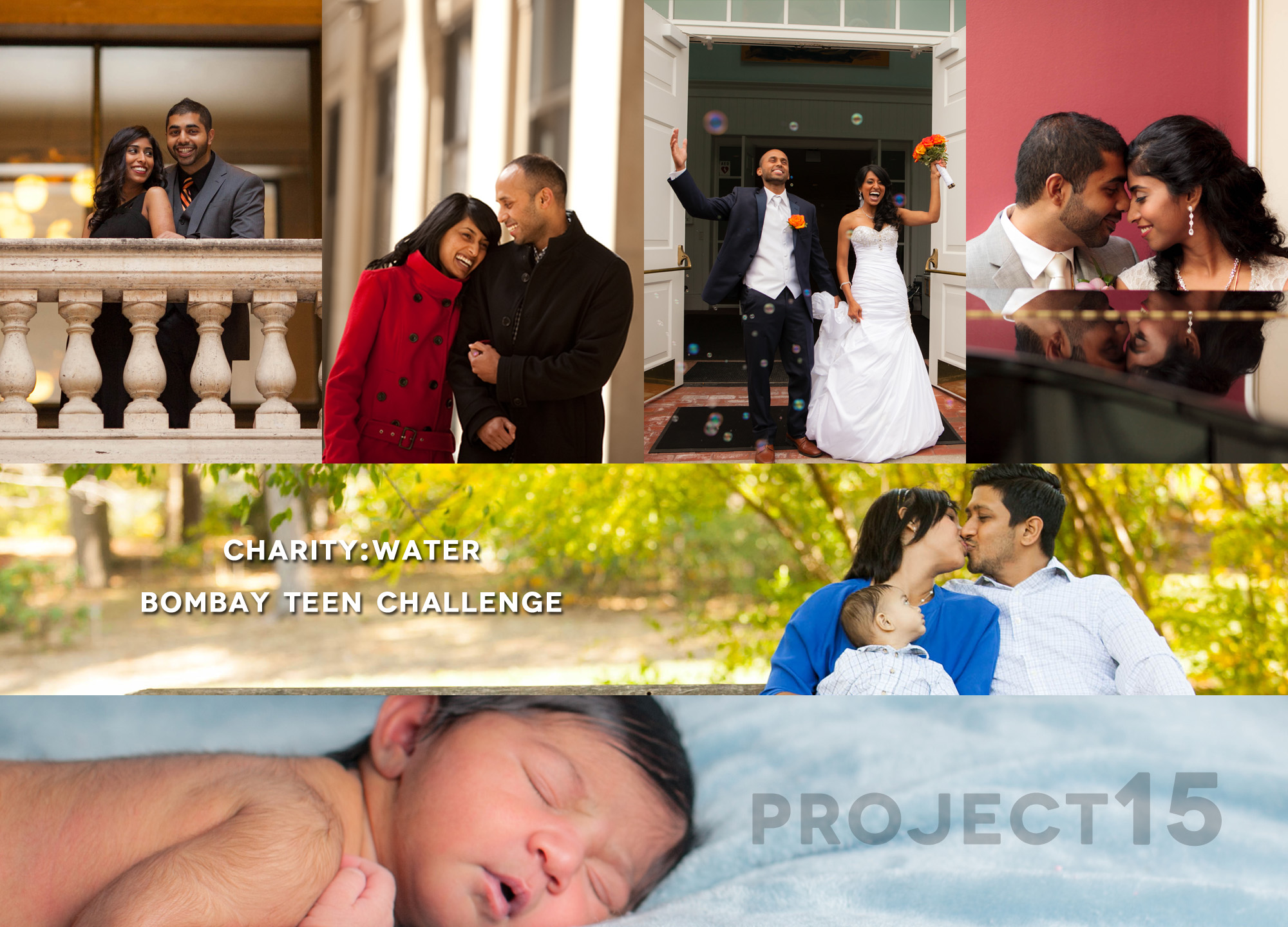 I'm excited to announce that for this year, together we are donating $1,205 to charity:water and Bombay Teen Challenge! With the mindset of 'every dollar and every second counts,' I'm looking forward to providing support for these two organizations to continue making a difference in this world.
Now, I'm not really big on resolutions, but I always try to have a positive look into the new year…come what may, God's gonna do some crazy things and I'm happy to be a part of the ride. Of the things I can control, though, I do have one area that I want to focus on. When starting a business, a common word of advice is not to "trip over dollars chasing pennies" – don't be so focused on getting some quick change that you are missing out on the opportunities that will pay off in the long-term. And when I evaluate every area of my life, this is something that I want to continue to prune. Figure out what matters most, and prioritize my time/effort there. I don't want to get caught up in the short-term wins that give small immediate satisfaction that I miss out on the long term joy. Wish me luck!
I hope you had a 2015 that you can learn from. And here's to a 2016 where you are able to live your life just a little bit closer to your potential! Take care!