March 14, 2015 seems like a great day for a session in the city, right? We'll start out in Lincoln Park and work our way into the loop and have a grand ol' time shooting. What's that you say? It's St. Patrick's Day weekend? There's a 5k in Lincoln Park and the city will be crawling with revelers in green? Oh. Probably should of planned this out a little better.
So I'll take the blame for not realizing it was St. Patrick's day when we set up the session, but despite that minor hiccup, I was able to maneuver around the city with Taniya and Jeffrey and come away with some great images that didn't scream "It's St. Patrick's Day!" It makes it easy with a couple like these two, who didn't let a few traffic delays wipe the smiles off of their faces.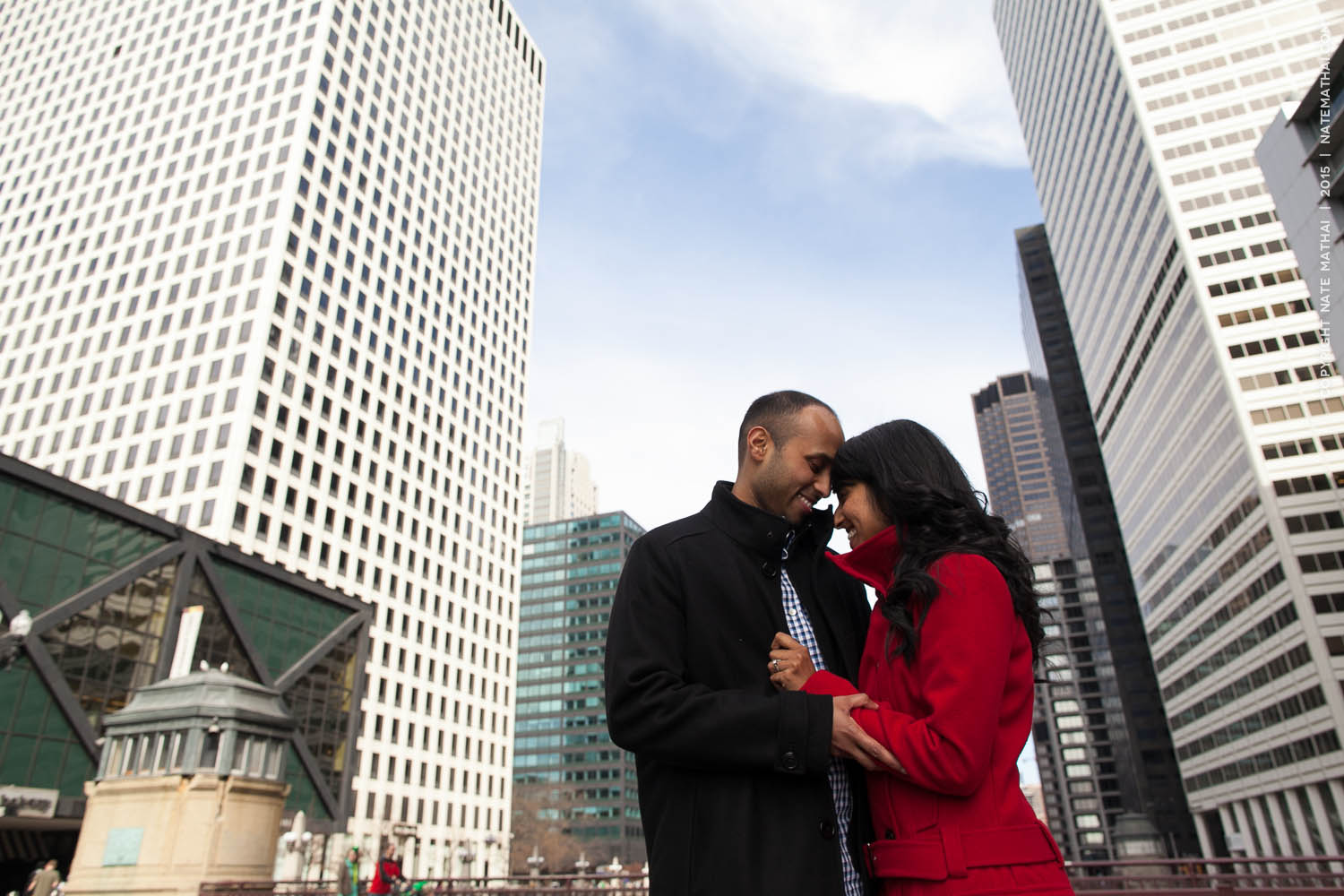 It's always a blast reconnecting with old friends, and it's gonna be a fun reunion when I capture their wedding this summer!